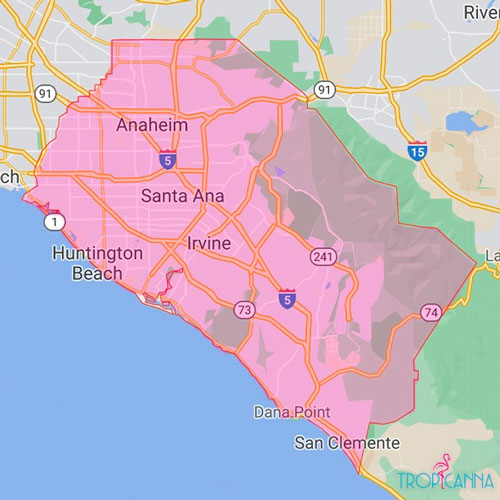 Orange County, CA
In Orange County
Weed Delivery
Let us bring Tropicanna to you. Order online or call it in, and we'll fetch your goodies like a loyal labradoodle, without all the shedding.
How To Get Weed Delivered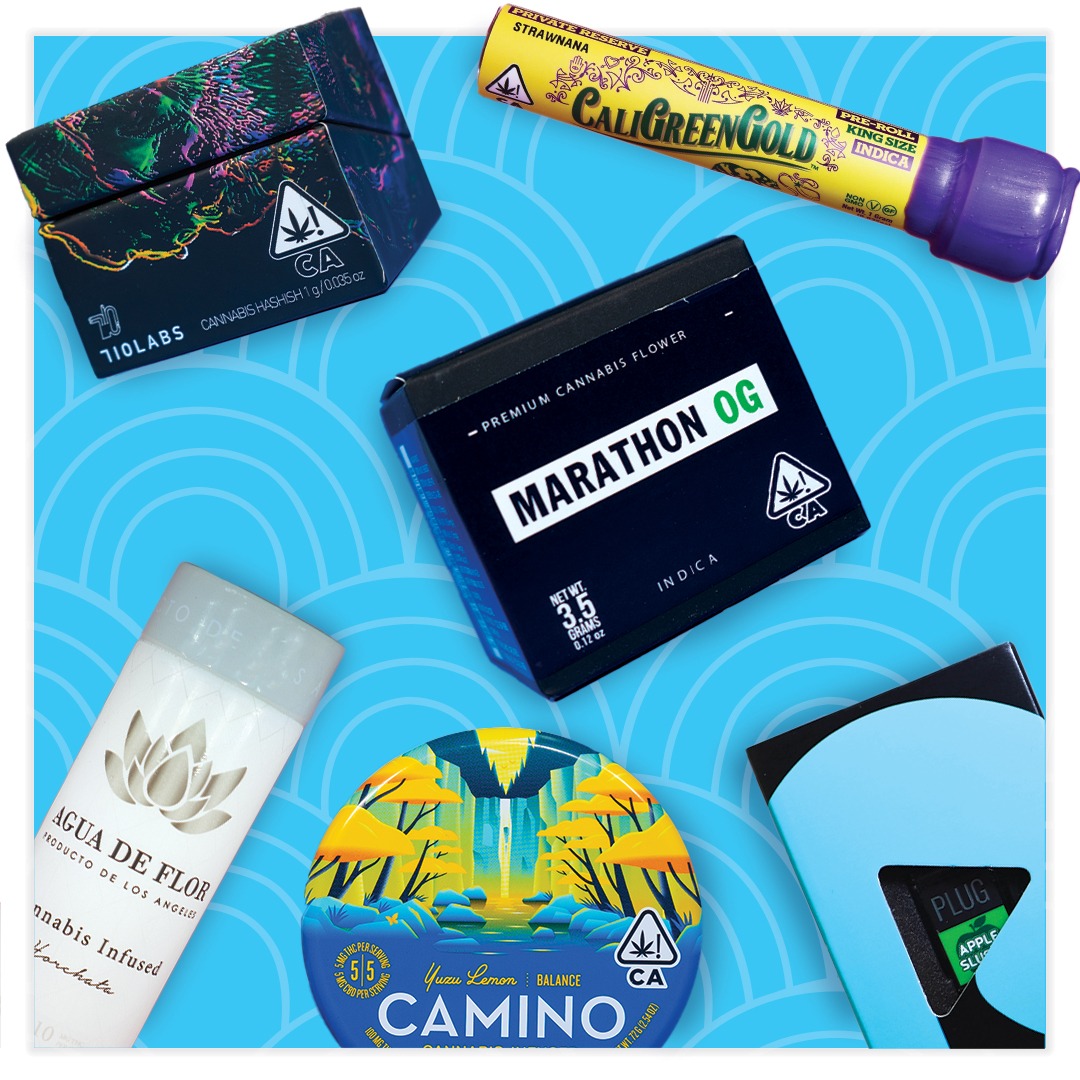 Shop Online Or Call
Tropicanna has the best menu selection for delivery.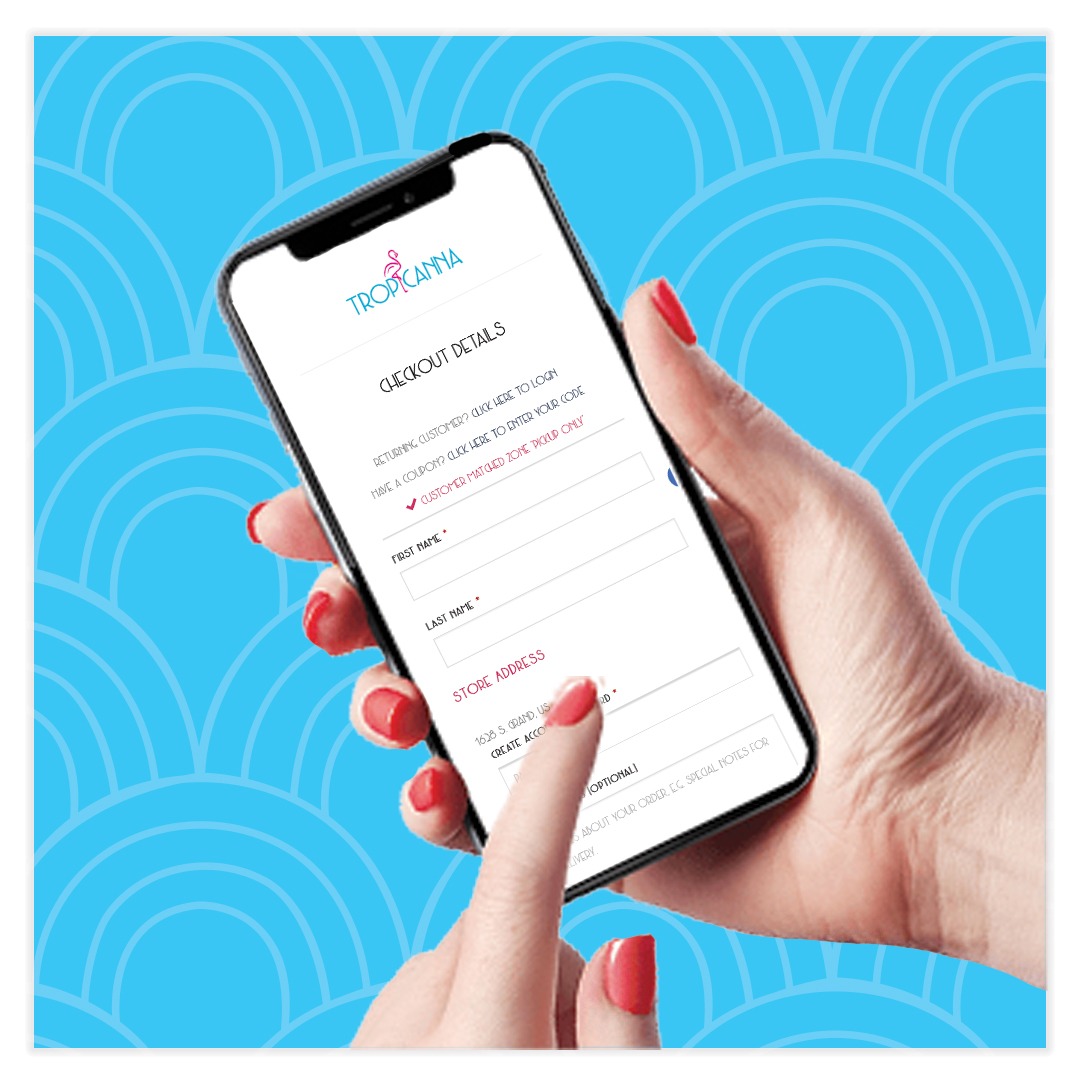 Verify Your Delivery
Once your order is verified by a Tropicanna Flocker, it will then be routed for delivery.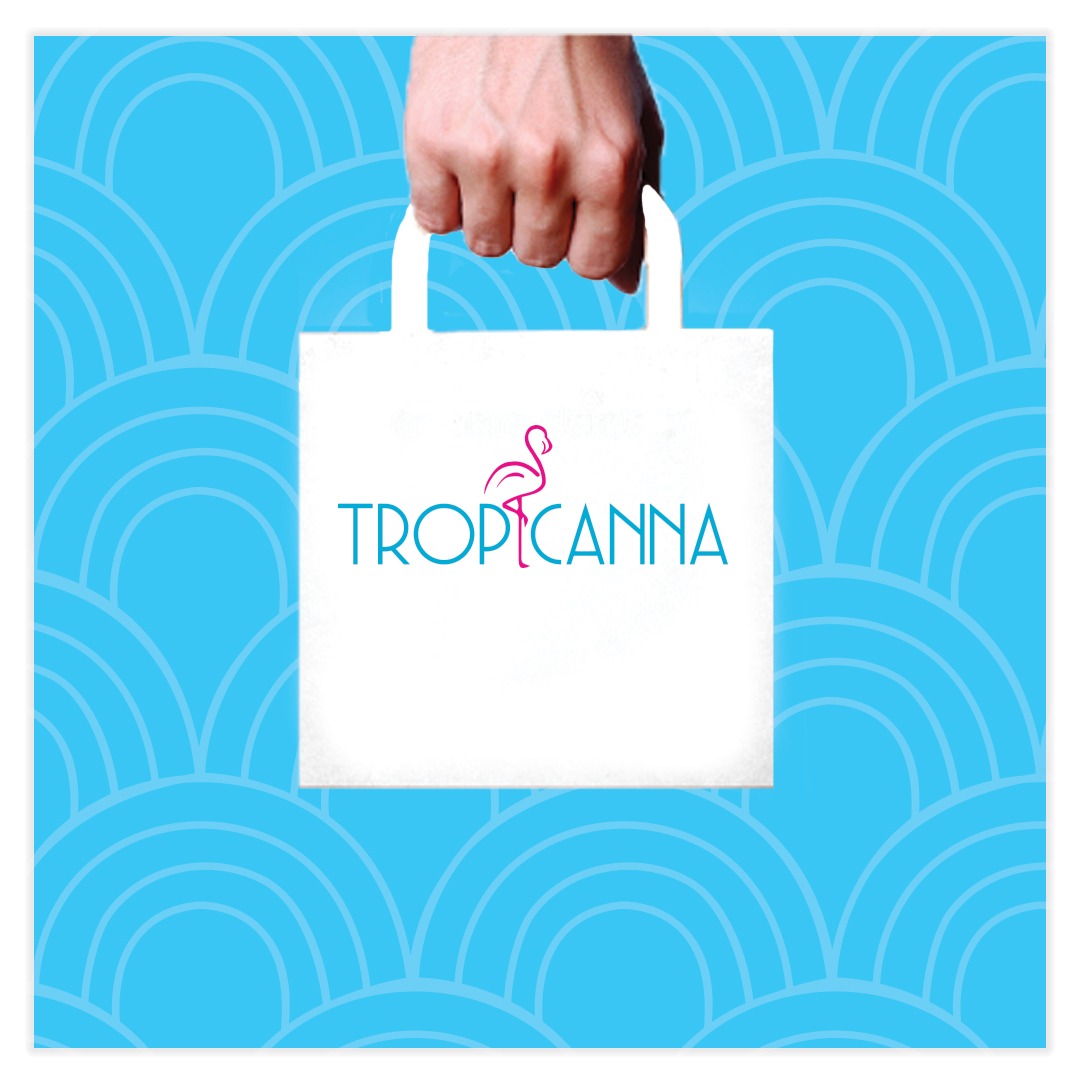 Get That Sweet Weed
Our driver will give you a call once they're on their way with your delivery. Please be sure to have your ID & cash payment ready.
Tropicanna Dispensary & Weed Delivery is now offering cannabis delivery in Orange County, CA! We have a wide range of premium cannabis products for you to choose from including top-shelf cannabis flower, concentrates, vapes, RSO, CBD, edibles, infused drinks, accessories, pre-rolls, and more! We aim to please all of our customers with top-notch customer service and tremendous ease when you place your order.
Weed Delivery Service from Tropicanna Dispensary & Weed Delivery
You can easily place your order online, just choose our delivery option. You can either create an online account with us for an easier checkout experience or you can just put in your address information and we'll have your order at your residence before you know it! You also can give us a call at (714) 701-8186 when you want to place your order. This can be helpful since it can be tough figuring out what you want to purchase sometimes, and our friendly budtenders are here to help you find exactly what you're looking for. Once your order is placed, we'll have everything packed up neatly and ready to go. Then your driver will contact you letting you know approximately when your order will be delivered.
Get the Strains You Love Delivered
We love hearing from our customers, so don't hesitate to call us if you have any questions whatsoever about our cannabis products or delivery service area that we cover. We look forward to helping you discover the best cannabis products in town!