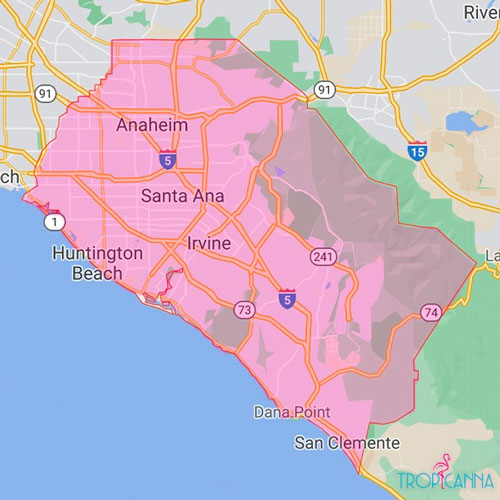 Anaheim, CA
In Anaheim
Weed Delivery
Let us bring Tropicanna to you. Order online or call it in, and we'll fetch your goodies like a loyal labradoodle, without all the shedding.
How To Get Weed Delivered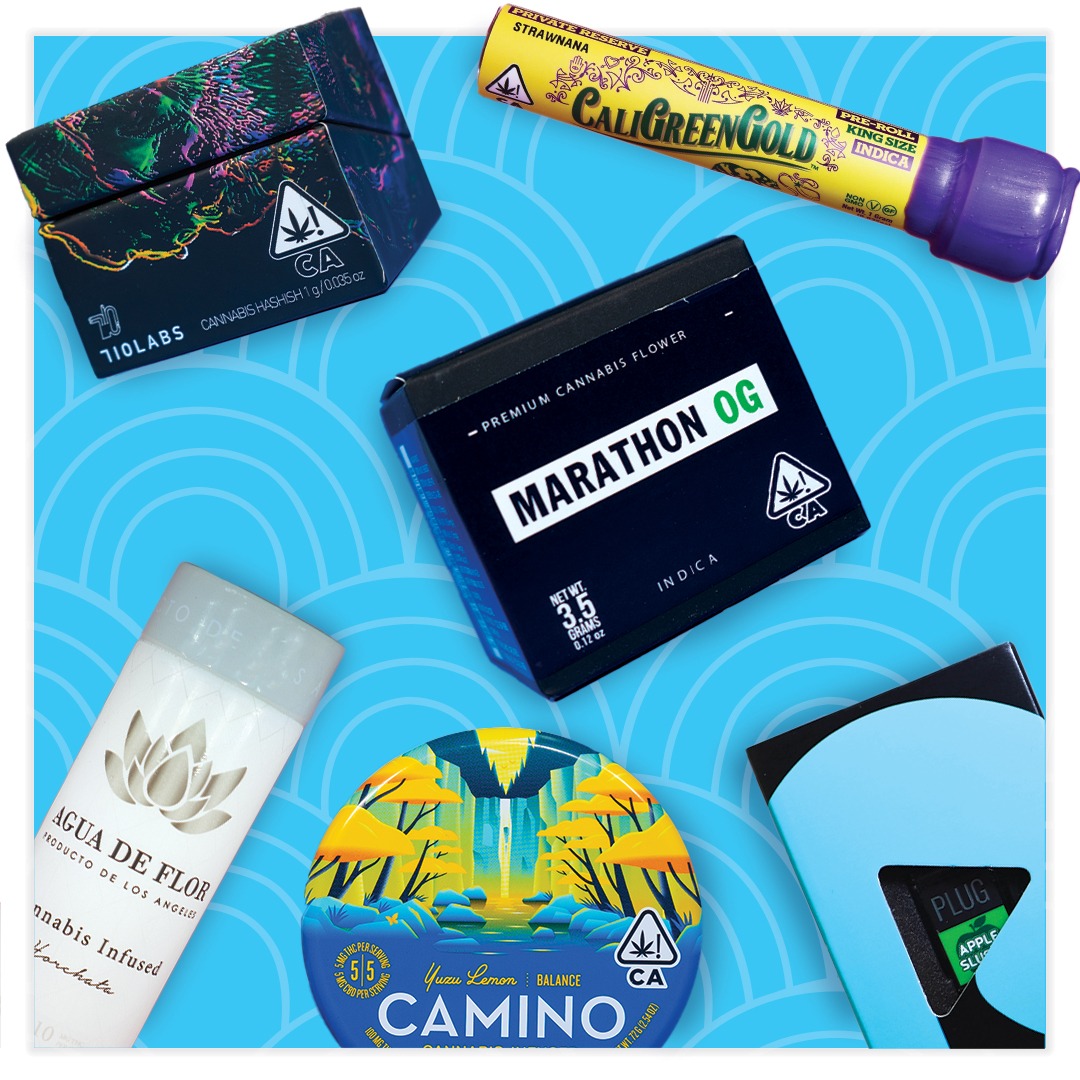 Shop Online Or Call
Tropicanna has the best menu selection for delivery.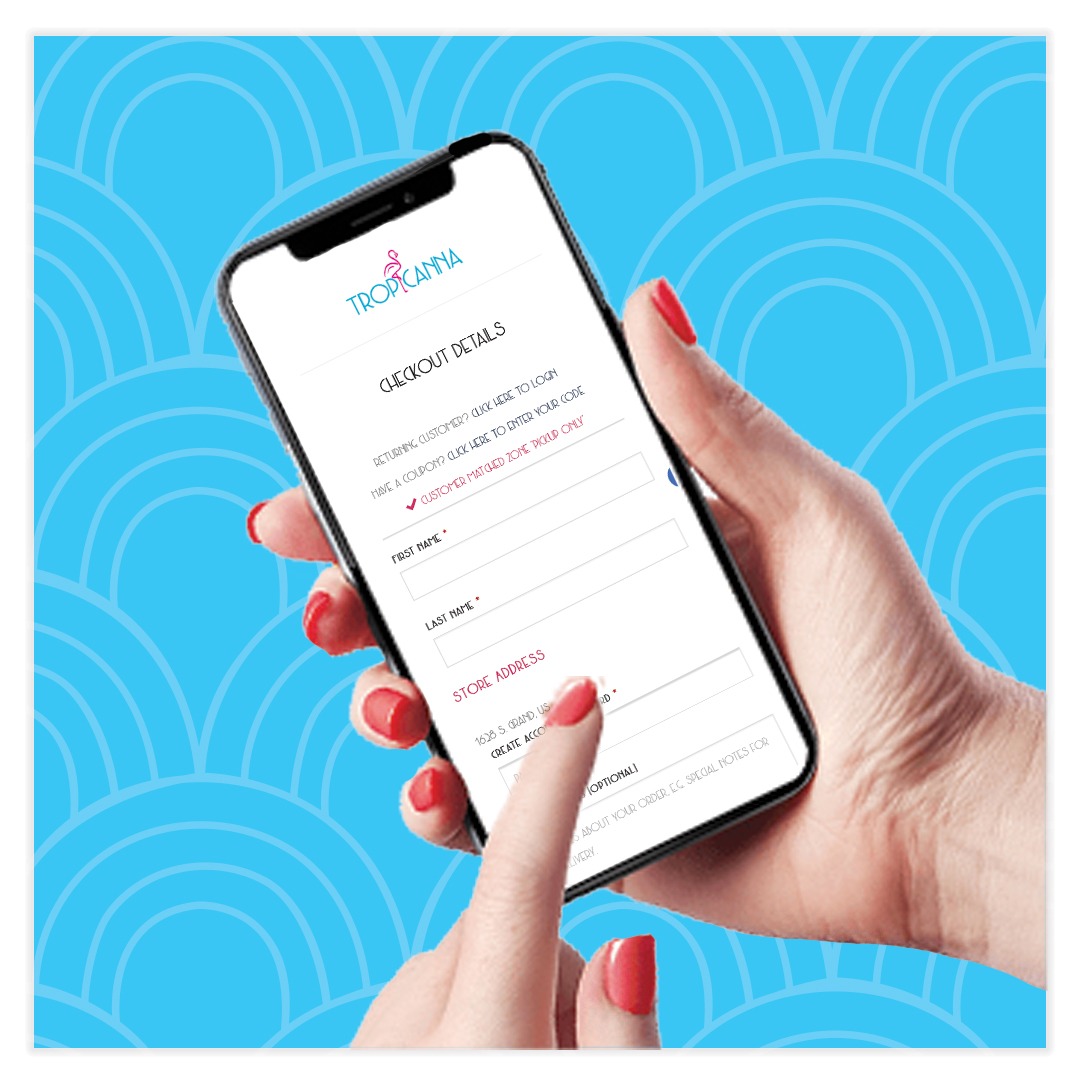 Verify Your Delivery
Once your order is verified by a Tropicanna Flocker, it will then be routed for delivery.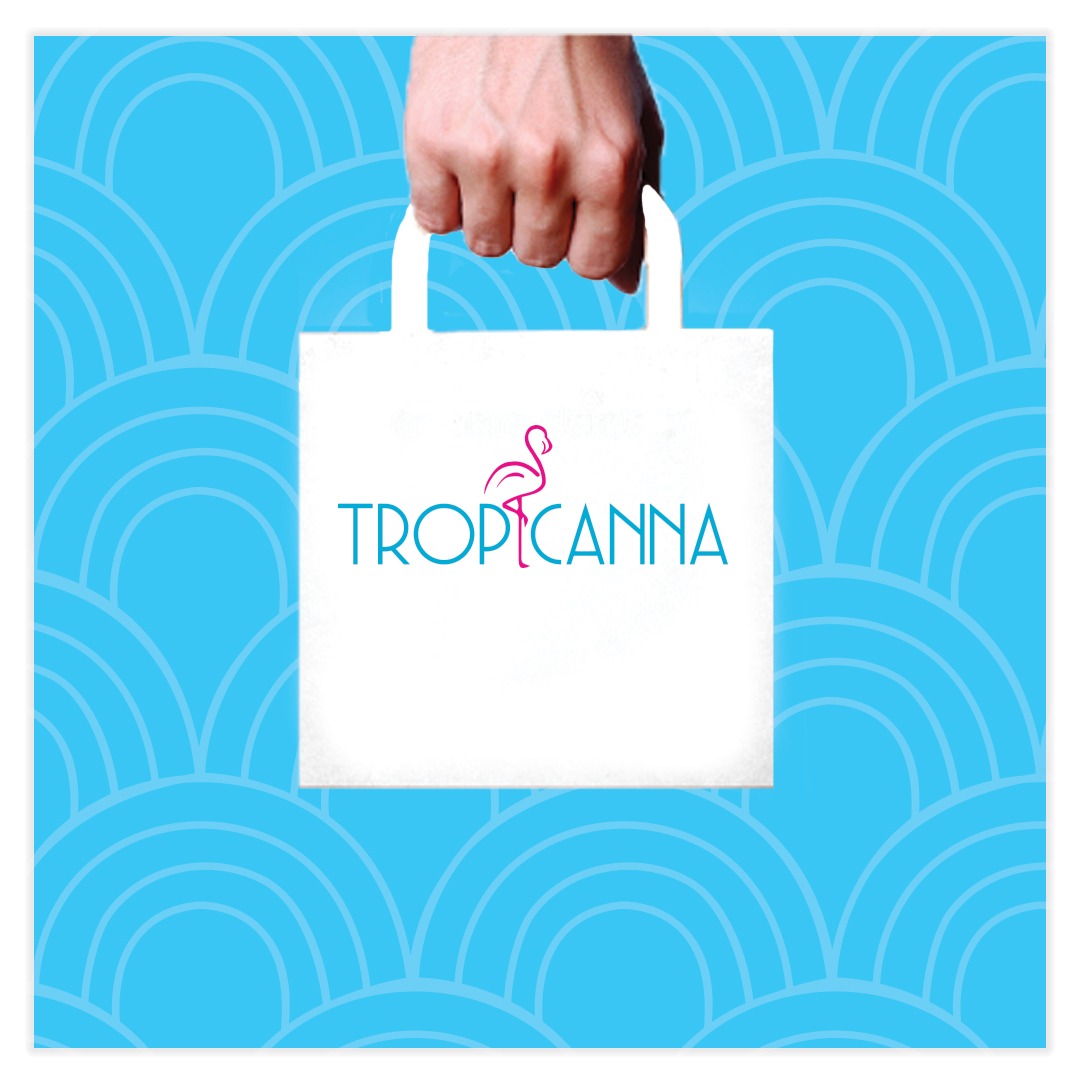 Get That Sweet Weed
Our driver will give you a call once they're on their way with your delivery. Please be sure to have your ID & cash payment ready.
Tropicanna Dispensary & Weed Delivery is proud to announce that we now offer weed delivery in Anaheim, CA! We want to make sure your shopping experience is pleasant, thrilling, and entirely convenient. You can shop for what you want 24/7 with our online menu and your order will be processed between 8am-10pm. Once your order is packed up neatly and ready to go, you'll be contacted by one of our delivery drivers to let you know when your order will arrive!
Looking to Get Weed Delivered in Anaheim?
It's so simple to order our premium products for delivery, and that's the way it should be. You don't even have to worry about only paying with cash, we now are accepting credit and debit cards. Feel free to cruise our menu anytime to find the best cannabis products for your needs. We carry some of the best brands in the state, however, you should consider trying out our in-house brand, Tropicanna Originals! We have some of the finest strains of cannabis flower, concentrates, infused drinks, CBD, pre-rolls, and so much more.
Tropicanna Dispensary & Weed Delivery Delivers to Customers in Anaheim
You can create an online account with us for easy shopping. You're not obligated to make an account, you can still order online simply by providing your address information. You can also call your order in, whichever way you feel is easier for you! We aim for 100% customer satisfaction and our budtenders are always here to help you. We'll help you discover some of the best cannabis products for your needs and we'll let you know about any sales that are going on so you can save some money. Give us a call at (714) 701-8186 if you have any questions and we'll be happy to help you!